Walmart: User Research
About the project
Walmart wanted to update the design of their website to improve performance and increase revenue.
The Goal
Walmart's huge variety of product categories makes navigating the online store challenging. The purpose of this project was to improve navigation and overall layout of their Canadian website for an improved customer experience.
My Role
I supported Walmart in the early stages of the project as a user researcher: managing and conducting multiple rounds of concept testing and provide actionable recommendations for improvement. 
I managed multiple rounds of testing to support the team in an agile environment.
Test Plan

: Documentation of the objective, hypothesis and methods as well as complete interview guideline

User Research

: One-on-one remote interviews with 3×10 participants. We had an iterative approach to test the revised designs multiple times and to work in an agile format.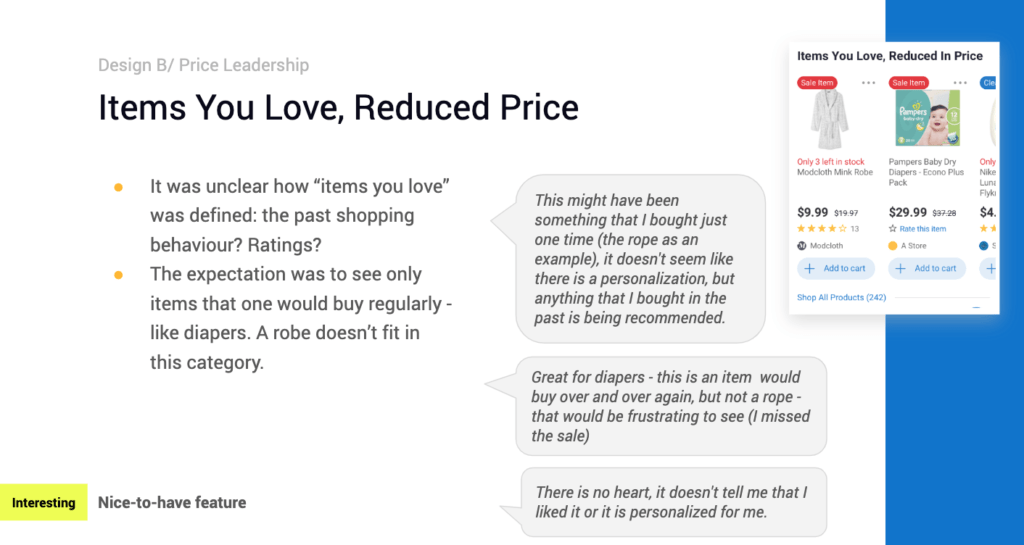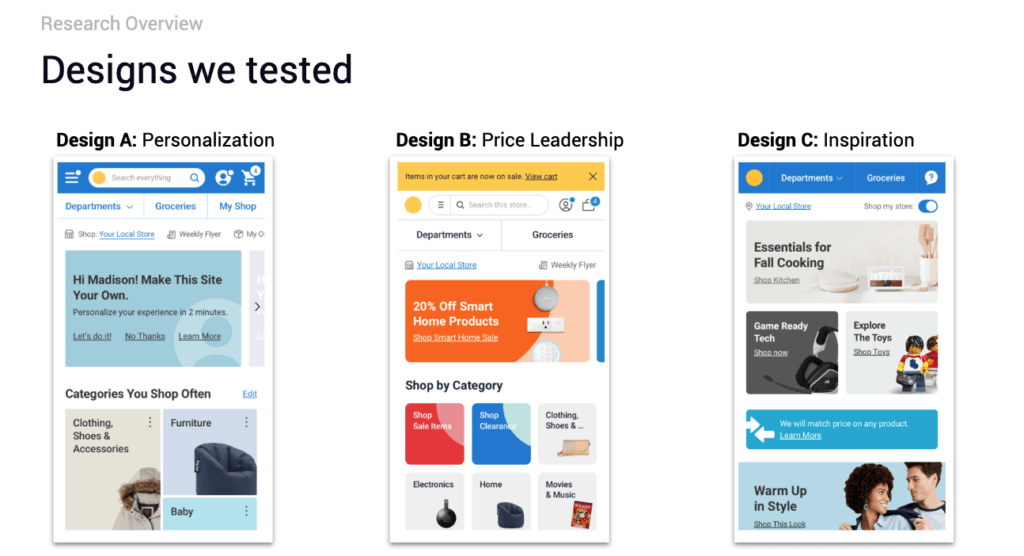 The biggest challenge we had was working with disjointed and remote teams: Walmart's project team included multiple departments and decision makers with different objectives, design was done by an external agency, user research was the third stream.
Keeping communication transparent and flowing was not always easy and added some extra hurdles.
The outcome of my research provided design direction and strategic inputs for Walmart's communication strategy.
---
Personal learning:
Start with specific success criteria: The success criteria were either missing or not specific enough, which made it difficult to interpret test results and prove successful design decisions.
Keep concept testing low-fi: the prototype was too designed; user feedback was strongly influenced by colors and images.